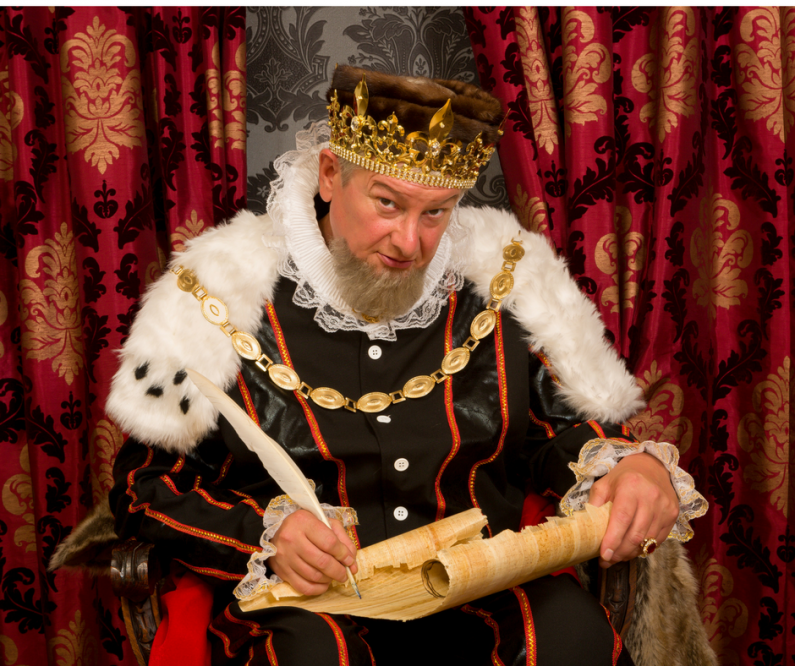 If you wish to grow a business that expands beyond your friends list this should be the most important thing you do.
Everyone tells you content is king.
So, you create content, put your heart and sole in to making it amazing, put it up on your blog or as a video on Facebook and only your Mum ever sees it!!
You make more content and once again end up with very few viewers and even less engagement.
You persevere a bit more but there is a huge missing ingredient, how the hell do you get people to see your content?!
After that how do you get them from reading a blog to becoming a paying client?!
It seems like a very improbable method of getting clients.... I've been there and it's a confusing place to be.
This guide will break down the secret sauce to creating great content that moves people along a simple chain to becoming a paying client. In the next guide I will show you how to get thousands of potential clients seeing and consuming your best stuff.
Certain types of content play a particular role in moving a potential client along the journey from not having a clue who you are or what you do to signing up to your paid
online personal training services and staying with you long term.

This post talks about which types of content to use at each stage and forms the fundamental foundations for your business growth. The next guide will show you how to make sure potential clients get to see the right pieces at the right stage.

It's all much easier than you might think.



A first introduction of you to a potential client is well suited to easy to consume and informative content.


This is useful tips and actions best delivered as blogs, videos, infographics, social media posts or a podcast.

You don't have to do all of these but pick some you feel comfortable with and be consistent with your production.

Aim for two pieces of larger content (blog post, video, infographic, podcast) a week and small social media posts 2-3 times a day on 1-2 social media channels.


This type of content builds awareness of who you are and what you do, it also starts to create trust and build you as an expert in what you do.

Your aim with this content is to have it seen by as many people in your target audience as possible. You should always include an offer of more of this content or content from the next level of your potential clients journey. Here's a very blatant example offering the next level of the client journey in your content – Sign up for your free trial of PT Distinction here!



The second level in your potential client journey is where you offer something in return for some contact details and permission to contact them directly.


This type of content can be built once and offered over and over again. Examples include Webinars, free trials, free challenges, a downloadable PDF or a cheat sheet. A potential client signs up and gives you an email address in order to access this level of content.

The aim here is simple, to keep providing an amazing free service and move clients further down the journey to signing up to your paid service.

Currently for online personal trainers trials and challenges appear to be the most effective content at this stage. These have the added bonus of moving potential clients smoothly and naturally on to the next stage.... Becoming a paying client.



Stage three of the potential client journey gets people moving from your free content to your paid services.


By now you have their contact details so sending regular emails is a must, offering the chance to join a Facebook group, sharing client results, client stories, app demonstrations or free phone calls are all hugely useful in this stage.

Again you don't have to do it all but you can certainly use emails and a Facebook group to share client stories, App demos, client results, general tips and the chance to join your paid services.


One reason trials and challenges work so well is because they often include all of these final step methods as a part of the challenge/ trial.

All of these content types also help follow up with all clients that didn't sign up to your paid service while pleasing your paying clients and encouraging them to stay with you for longer.

Therefore it's important to continue following up even after the free product has been consumed and your potential client has either joined your paid service or decided not to yet.


Next week I will show you exactly how to get the right content seen by thousands of potential clients and how to move people smoothly along each stage to sign up.




Here's a summery of which content types are best at each stage of your potential clients journey:


Types of content to get seen and make people aware of you;

Videos
Blog posts
social media posts
Infographics
Podcast



Types of content to get potential clients to give you their contact details;

Free trials
Challenges
Webinars
Cheat sheets
PDF download



Types of content to turn contacts in to paying clients;

Trials
Challenges
Phone calls
Emails
Client stories
App demos
Video testimonials
Facebook Group



Types of content to help you retain clients for longer;

Client stories
App demos
Blogs
Content videos
Emails
Facebook Group