Obesity rates are on the rise in Australia. It is believed that
63 per cent
of the adult population is now deemed obese or overweight.
This tells us that personal trainers in Australia are finding it hard to reach the people who need their services the most. However, there is ample opportunity for personal trainers around the world, and it's all about capitalizing on this by reaching the right people with the right message. However, if you find marketing your services to be a chore you'd rather not do yourself, you could use the services of a marketing agency. 
Below, we look at the top fitness marketing agencies for personal trainers in Australia so you can better understand your options.
For those trainers based in the
UK
or
USA
we have made similar reviews for you too.
#1. Creative Fitness Marketing
www.aus.cfm.net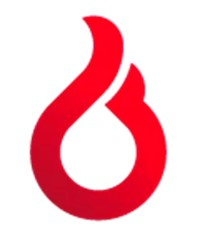 There is no denying that Creative Fitness Marketing is the first choice for many in marketing their fitness business. The company has more than 31 years of experience, during which time they have been helping independent fitness clubs across Australia and New Zealand. 
They make a compelling case for choosing their business over the other fitness marketing firms in Australia. They state that they bear the upfront risk and the costs needed to generate more members. And, speaking of members, they say they will help you to boost memberships by 100 to 250, growing your monthly revenue by $1,000 to $6,000. Sounds good, right?
#2. The Creative Collective
www.thecreativecollective.com.au
The Creative Collective is another marketing agency with a strong presence in the fitness sector. They have a specialist team who understand the fitness market, with some of their squad having been qualified aerobics instructors, personal trainers, and elite athletes. So, they know what it takes to make it in the fitness sector.
The company has worked with many fitness and sports brands across Australia, helping them establish new brands, email campaigns, social media campaigns, flyers, websites, Google Ad campaigns, and much more. You can look at some of their previous projects on their website, and we highly recommend that you do so, as this can give you a great indication of the quality and creativity they provide. 
#3. Merge Marketing
www.merge.com.au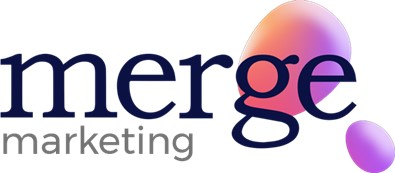 Merge Marketing has worked on more than 2,000 high-converting fitness marketing campaigns across Google and social media. They also have over 320 clients nationwide, helping generate results for health clubs, gyms, brands, and personal trainers. 
They have four main areas they specialize in for personal trainers looking to thrive in the digital world; search engine optimization, Facebook and search ads, content marketing, and social media marketing. 
Their case studies are pretty impressive. We love that they give you all of the facts and figures regarding the projects they have worked on in the past. For example, they will tell you how many people viewed their campaign, signed up, and so on. This confirms that their marketing effort does deliver results. 
#4. COM Marketing
commarketing.com.au
COM Marketing helps fitness, wellness, and health professionals grow businesses and boost income. They state that their mission is simple; helping online marketing to be demystified into a predictable, proven, and repeatable business so you can create a sustainable personal training business and gain massive momentum in your industry. 
It doesn't matter whether you're just getting started or have been providing your personal training services for several years. The team will support you with done-for-you marketing services and short courses. COM Marketing has worked with clients including Mindbody & Exercise New Zealand, Impact Training, and Fitness Australia.
#5. Fit Focus Media
fitfocusmedia.com.au
Another marketing company worth considering is Fit Focus Media. Based in Brisbane, Fit Focus is a team of content creators and fitness photographers that want to help transform personal training businesses into interconnected communities by offering engaging video content and producing strategic marketing campaigns. 
Their primary services include promotional content, social media management, fitness photography, and federation stage content. Their services are offered in packages, so you know exactly how much it will cost you and what you will receive for this. For example, their Social Media Growth Management service costs $999, and a Brand Development Photo Shoot costs $899.
#6. The Media Planning Agency
themediaplanningagency.com.au
While The Media Planning Agency does not specialize solely in health and fitness, they can help you with all elements of your fitness marketing campaign. Of course, media buying is a prime part of their offering. They have an expert ad media buying team that can assist in planning, purchasing, delivering, and reporting the perfect marketing media combination to help you get the results you need. 
They bring across all forms of media, including social media, digital media, print, radio, TV, outdoor media, and much more, ensuring you have all the tools you need for success. 
In digital media, they specialize in many areas of paid marketing, including Bing Ads, Google Ads, display marketing, paid search, paid social media, digital outdoor marketing, digital audio, video pre-roll, catch-up TV, and much more.
#7. Bright Owl Marketing
brightowlmarketing.com.au
Bright Owl Marketing has offices in Sydney, Perth, Adelaide, Brisbane, and Melbourne. They help personal trainers differentiate themselves by giving people a sense of community, good authoritative content, and improved brand awareness. 
Their services cover all the tricks and tools you need to make your personal training business stand out. This includes search engine optimization, Google AdWords, and rewards programs that use social media for high engagement levels. 
You can also expect PR for special events, regular eNewsletter communications and blogging, affiliate marketing, corporate wellness programs, and membership pricing strategies.
#8. Soup Agency
www.soupagency.com.au
While Soup Agency works with many different brands and businesses, they also specialize in the health and wellness sector, so you can be sure that they understand your needs and requirements as a personal trainer. Their fitness marketing services include web design, web development, paid search, email marketing, paid social, SEO, CRO, and digital strategy. 
The team combines digital innovation with practical experience to create a winning, bespoke plan tailored to your needs and objectives. It is pleasing to see that they have received such positive feedback from clients, and you can read about their success stories on their website.
#9. Animotion
animotion.co
Finally, we have Animotion, a great agency to consider if you want to leverage the power of video marketing to take your business to new heights. Video is a powerful medium for personal trainers, as it helps people visually experience what it's like working with you and your business. It's also a fantastic tool to establish yourself as the expert in your niche.
A professional, sleek, and impactful video can help you stand out from a crowd of personal trainers. Animotion has over five years of experience and has worked on more than 140 successful projects, making them a worthy choice.
Start marketing your personal training business more effectively.
 If you use the services of one of the marketing agencies mentioned in this post, you can get the help and assistance required to take your business to the next level. We know that there are a lot of personal trainers with massive potential in Australia. 
If you're one of them, you might consider hiring a fitness marketing company to outsource your marketing so you can spend more time doing what you do best; helping your clients achieve the desired results.
These digital marketing agencies have the knowledge, experience, and tools to help refine your brand and increase your exposure.