Are you finding it hard to dedicate enough time to your digital marketing? Balancing sessions, exercise programming and
completing fitness marketing tasks
can be challenging. If you neglect your online marketing, you might struggle with cash flow down the line. But investing too much time on your social media or content will detract from the number of clients you can fit into your schedule. 
If you're looking for support with your digital marketing and can assign a dedicated budget to outsource those tasks, consider this list of UK based digital marketing agencies for help with your online fitness presence. You'll find specialised agencies for specific tasks, like social media marketing, email marketing, web design, search engine optimisation and paid advertising. We will be reviewing US, Australian and Canadian based agencies in the coming weeks.
#1. My Personal Trainer Website
www.mypersonaltrainerwebsite.com
My PT Website specialises in web design for personal trainers, gyms and fitness coaches. They design, launch and then fully manage your fitness website for you. When you partner with My PT Website, you receive a digital support team that can help you update and monitor your website whenever you need. 
When you sign up with the company, they will ask you a series of questions about your business and then take the design from there. Their team writes your website copy, designs your web pages, and purchases top-quality stock images to include on your site if needed. 
They specialise in creating SEO-optimised content that reflects your brand. One of the best assets of my PT Website is that they offer unlimited revisions ahead of your launch at no additional cost and unlimited updates during the lifetime of your website for a set monthly fee. If you need further help, you can hire them to write blog articles for you, create an advanced SEO campaign and help you with specific graphic design tasks like your logo or a pretty eBook.
#2 Dandy
www.dandymarketing.co.uk
Dandy is a digital marketing agency that caters to small and medium businesses. The agency specialises in Search Engine Optimisation (SEO), Pay-Per-Click (PPC) advertising, and digital consultancy services. All of their services are entirely catered to what you need. They can help you rewrite your web content to be SEO friendly or create new on-brand content for your site.
The agency helps you manage your online fitness marketing by launching digital campaigns and managing your PPC advertising. They aim to target the audience you need and drive them to your website. Their digital consultancy services are flexible and range from a one-off consultation to complete management of your content and PPC strategy.
#3 The Good Marketer
thegoodmarketer.co.uk
The Good Marketer is a London-based agency that offers a complete digital marketing package to its clients. They provide social media advertising, content marketing, web design, SEO services, email marketing, and digital strategy. They offer flexible packages depending on what you need, tailored to the number of hours you need and timelines between 3-6 months.
Each package includes audience research, monthly campaigns, Google Analytics tracking and copywriting services. You get a reporting dashboard and digital consultancy services for the higher-end packages. You will also have weekly or fortnightly meetings with your digital team. It's the perfect agency for someone who wants to outsource their digital marketing completely.
You can book a 30-minute Digital Marketing Consultation call to get to know how they work, explain what your business needs and figure out if they're a good fit for your marketing goals.
#4 The Small Biz Expert
www.thesmallbizexpert.co.uk
The Small Biz Expert offers completely outsourced marketing services to personal trainers with a small or medium-sized businesses. They provide SEO services, social media marketing, content and email marketing services, and Google Ad and PPC management. They also offer comprehensive marketing advice on everything from digital marketing to events management.
They offer a free initial telephone call before you book anything and a range of training and consultancy options if you aim to manage your online fitness marketing yourself. You can arrange for a paid marketing consultation with an expert marketing consultant (their pay as you go marketing services) or attend one of their digital marketing training courses. These cover Facebook Ads, SEO, Google Ads, Instagram Advertising, LinkedIn Advertising and Google Analytics, so you can learn how to run your own paid ads campaigns.
#5 Cheshire Cat Marketing
www.cheshirecatmarketing.co.uk
Cheshire Cat Marketing specialises in social media, SEO, content marketing, PPC, website design and email marketing for small businesses and startups with affordable pricing. 
It also offers a print marketing strategy, with options that range from price lists to poster presentations. If your marketing strategy includes increasing awareness of your business in your local area, thinking about print marketing is a good shout.
Their comprehensive advice means that you'll have consistent brand marketing across your digital and print materials. They also offer image sourcing and in-house training if you want to learn more about running your fitness marketing yourself.
#6 K2L
www.k2l.co.uk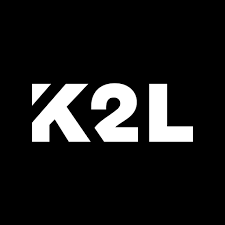 K2L is a marketing agency specialising in the health and fitness industry, among others. The company offers social, SEO and content marketing, PPC and Google Ads management, email marketing and web design. 
Their team also assesses your website to increase conversion rate optimisation (CRO), aiming to increase the number of visitors to your website who become leads. The agency also offers brand creation and management packages and marketing services.
K2L might be the team your fitness business needs if your goal is to develop your medium-sized personal training venture into a company that plays with the big boys in the industry.
#7 Alloy Marketing
www.alloymarketing.co.uk
Alloy Marketing offers personal trainers a complete online and offline digital marketing strategy for beginners in the industry and those who want to scale their fitness business. They can take you from creating a brand to designing your website and your PT business's eCommerce strategy and setup. Allow even offers in-house graphic design experts for your website content. 
They handle SEO, social media and content marketing, and a comprehensive digital ad management service, including Google, PPC, Bing and Facebook. They also help to create analytics for your current campaigns and can directly manage your CRM for you.
#8 Said Digital
said.digital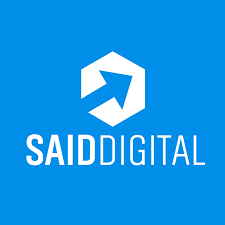 Said Digital is another London-based digital marketing and web design agency. It specialises in social media marketing, including TikTok, Instagram, Youtube, Facebook, LinkedIn and Twitter advertising, and Influencer Marketing. Sai Digital also helps with your Google Ads (PPC), web design, email and affiliate marketing.
It's a great agency to work with if you're looking to capitalise on your social media presence across multiple platforms. Its packages are incredibly flexible and tailored to the size of your business or how much involvement you want from the agency.
#9 TLS Digital Media
tlsdigitalmedia.com
The North Yorkshire-based TLS Digital Media is an agency focused on your social media presence. It's a great team to approach if you're starting your social media from scratch or aren't sure where to begin. 
They offer an initial 30-minute complimentary strategy session before you decide to work with them. The TLS Digital Media team also partners with an email marketing agency so they can offer strategy and insight in that area as well.
#10 Creative Fitness Marketing
uk.cfm.net
Creative Fitness Marketing is directly tailored to growing your fitness business. It helps you with marketing solutions to increase your client base, manage monthly cash flow and boost your online presence. 
The beauty of Creative Fitness Marketing is that it covers the upfront costs of your campaigns and takes a percentage of the profits from your new members and campaign successes, which means you don't have to pay a penny until you see results. 
CFM offers social, print, graphic design and referral program setup. It also provides outdoor advertising, hosts open days, and helps with guerilla marketing. Ideal for personal trainers and fitness business owners who want all their marketing efforts handled by one agency. 
Summary
Many marketing agencies across the UK can help you grow your personal training business. You can find solutions above for small business needs and medium fitness ventures looking to grow big.
Whether you're entirely new to social media or need to save time by completely outsourcing all your digital marketing, these services can help you invest your time back into your business, personal, or family life.