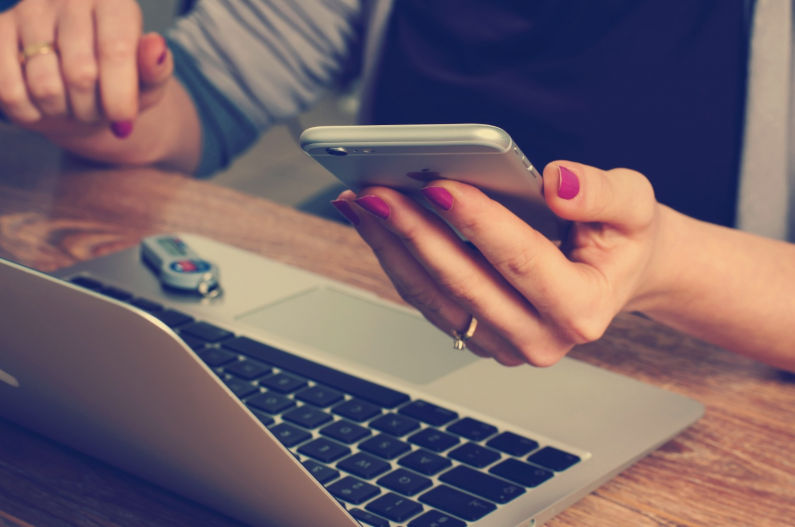 Personal trainers are inundated with digital marketing ideas, tactics, and strategies from multiple influencers and blog posts. But one thing that is not usually spoken about is the tools you can use to do the work.
So to help you break out of the generic content mould and learn something new to help you save time and concentrate on your online personal trainer business we've compiled 8 of our favourite free marketing tools to use in 2022.
Social media management
Let's face it, as a business owner you don't want to be spending all of your time posting on Facebook, Twitter, Instagram, Pinterest, and TikTok. A social media management tool allows you to connect all of your social media channels and post to each one, saving you time.
Buffer
Buffer lets you connect all of your social media accounts to one platform. Every time you think of a post, or message you want to post, or blog post you want to share with your followers you can add it to your Buffer dashboard.
The best thing about using Buffer is that you can amend each channel's message, which is useful if, for example, you want to use different hashtags. The scheduling ability also saves time as you can plan your content ahead of time to make it look like you're posting regularly.
Industry review and brand awareness
Keeping an eye on your industry is important as it helps you understand any developments and gives you an idea of who are the key influencers in the fitness niche. This can help you with regular content ideas.
Google Alerts
Google Alerts allows you to set alerts for companies, people, products, or topics and when one of them has been mentioned online you will be notified. Google Alerts has hundreds of uses but we would recommend setting it up to stay up to date with competitors and also keeping up to date with customers, and potential customers.
Content curation
Ever wanted to know how companies always seem to be posting relevant industry topics and posts? The answer is likely that the're using content curation tools that allow them to create lists of content areas or keywords that will scan the web and give you a curated list of news.
Feedly
Feedly is a news aggregator which allows you to create lists to aggregate content from blog posts across the web. You can then view Feedly to view updates on any topic you're interested in.
This will allow you to keep up to date with fitness news, but also allows you to share relevant up-to-date content with your followers.
The free version of Feedly gives you a maximum of 100 sources and allows you to create up to three feeds. This is more than enough when you are starting your business.
SEO keyword research
Search Engine Optimisation tools will allow you to search for keywords, plan content, show how you're ranking against your competitors and also show you how well your website is performing. If you wanted to use a premium tool, then you would want to look at either
Moz
or
SEMRush
. But if you are looking for free services check out the following:
Seobility
Seobility offers a free version of their all-in-one SEO tool. The free plan will help you identify on-page, backlinks, and keyword rankings. The software will scan and crawl your website and provide a comprehensive report with any errors and optimization suggestions.
Design
Canva
Canva offers a free design software that allows you to easily set up and manage all creative for your fitness business. Templates include social media posts, blog banners and much more, which will automatically give you the correct size you need for each platform.
The free version is perfect for online personal trainers wanting to design absolutely anything, from logos and social media content. There are loads of free templates, photos, and fonts. You're also able to add your images and logos.
Analytics
Google Analytics
Google Analytics allows you to measure, and analyze all of your website traffic for your PT Business in one place. Adding the simple tracking code to your website will allow you to review the following:
- Interests and demographics of your website users
- Find out how customers use your website
- Find out what content is the most popular.
- Take a look at the acquisition report to find out which channel (direct, SEO, email, paid) is bringing in the most traffic.
- Set up goals for important events for your PT Business, such as a purchase to then see which traffic source is driving conversions for your business.
Content marketing
HubSpot - Blog topic generator
Have you ever struggled coming up with ideas for your latest fitness blog? Head over to the blog topic generator by HubSpot. Fill in the fields with terms that you would like to write about, and the tool will come up with lots of relevant blog posts ideas.
Email marketing
Email allows us to have direct communication with your target audience. With the new privacy laws and Google algorithm changes, understanding the importance of first-party data and how to leverage email marketing will put you ahead of your competitors in 2022.
Sendinblue
Sendinblue is an all-in-one email marketing platform, it also allows you to set up a CRM and connect your Facebook account in the paid version.
The platform allows you to create email marketing campaigns, set up automation, and manage your contacts using the built-in CRM. Whereas most email software gate the majority of their features behind their paid plans, you can easily set up your online personal trainer business's email marketing, without spending a dollar.
In the free version, you can have unlimited contacts and send up to 300 emails per day. You can even install a chat window to your website to talk to your customers in real-time. We love it for its automation.
We hope this list of free marketing tools to promote your online personal trainer business is useful. As you can see your business can have the tools needed to save you time and help you get more clients. We recommend you chose the ones that help with the marketing channels you wish to use and get moving forward and growing your personal training business.