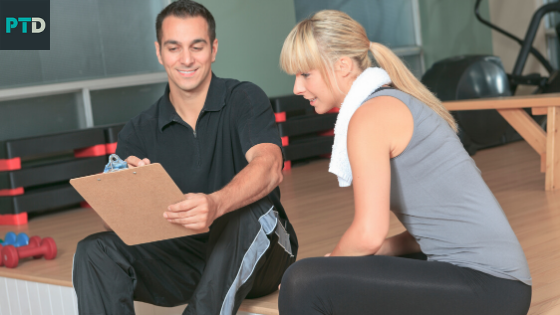 In this series, we're digging into skills you already use as a coach that you can and should
transfer into your marketing strategy
. Today we delve into the skills you need to communicate effectively with your audience both in-person and online.
As we already discussed in the
rapport building episode
, one of the aims of your communication should be to send across the message you'd like your target audience to receive. Here are a few tips or rules to follow in both your spoken and written marketing strategy.
#1. Always Be You
People have the sense to sniff out when someone's not genuine. Has it ever happened that you were having a conversation with someone and even though the person seemed perfectly lovely, polite and open, something inside you felt iffy?
When people pretend, their non-verbal communication will signal to others that something's not right. None of it's conscious, from either side, but that's when we get the feeling and don't particularly want to trust someone.
People will have a similar feeling about you if you try to communicate a certain way that doesn't match your personality. So, just be you, if you feel you lack specific skills in communication, learn, but always mould them, so they fit in with you as an individual and not the other way around.
#2. Know Your Style
One often overlooked but vitally important characteristic in
communication and marketing is style
. That includes how you talk, what you wear, the words you use, the tone of your voice and many other factors.
Establish your style and whether your style aligns with the person your ideal clients look for when hiring a personal trainer. If you struggle to convert people you see for consultations, there may be a clash between the two, and you may need to evaluate how you can rectify the situation. You can either re-consider who your ideal clients are, or, if you were able to, change your style and still stay genuine.
#3. Understand the Needs of Your Audience
We've mentioned this several times in previous marketing articles, but it's just as crucial as your personality. 
If you already have an audience, but you feel a disconnect, start asking questions to figure out where you need to pivot in your marketing efforts to build it up again.
When building an audience from scratch, the best way to figure out what your ideal clients need is to ask people in your social circles who belong to that target market. Because you have an already trusting relationship, they'll be more than happy to help you out and communicate their needs honestly. 
Build on that, create content to answer those needs and encourage people to share your content with their friends. If you start gaining more following from people you don't know, it means you're doing it right. Just keep at it until you feel you may need to pivot.
#4. Meet People Where They Are
When we know an extensive amount about a topic, it's easy to forget what it was like when we didn't. Keep reminding yourself regularly that most of your readers won't have what you'd class basic knowledge in your speciality and try to understand how far you need to reach back to help them learn more.
So, remember, the gym member you're about to talk to may not have ANY knowledge about basic movement patterns, let alone sets, reps and rest periods. The same applies when talking to your online audience about nutrition or lifestyle habits. If you meet people where their knowledge level is at you will keep them engaged and happy for longer.