Many personal trainers feel that the level of support they've had from their level 3 qualification leaves a lot to be desired when running a successful fitness business. Whether you operate face to face in a gym facility, or you support your clients with their health and fitness goals online, you own a business. 
Thinking about yourself as a business owner, rather than a personal trainer or coach, gets you out of the mentality of having a job and being able to step back and have a more precise overview of your business's needs. Here are what we believe to be the top 5 business courses you can take as a personal trainer to sharpen your skills and run a successful fitness business.
#1. Online Trainer Academy
Check the OTA Website
The Online Trainer Academy is the flagship programme from Jonathan Goodman at the Personal Trainer Development Centre. The programme is a business course aimed at people who want to run an online fitness business. The programme itself is delivered online and is self-paced. Meaning it's entirely flexible, and you study as quickly or as slowly as you need to. It can fit in around your existing responsibilities, which is perfect for aspiring online fitness business owners that may need to juggle their study with an already demanding schedule. There are four main modules, each of which culminates with a short test to assess knowledge:
1. Getting started
2. Structuring your business
3. Taking care of clients
4. How to get clients
You can revisit the materials in the modules if there's a topic to which you feel like you'd like to dedicate a little more time. As is typical for the PTDC, they massively overdeliver and include:
Valuable bonus content.
The option to book a call with a mentor.
A highly active Facebook community.
Possibly the most impressive part of the Online Trainer Academy is that every one that is a paid member keeps access for life, and the course is regularly updated. You pay no more for the extra updates. You automatically get them included in your membership. 
#2. Institute of Personal Trainers
Check the IPT Website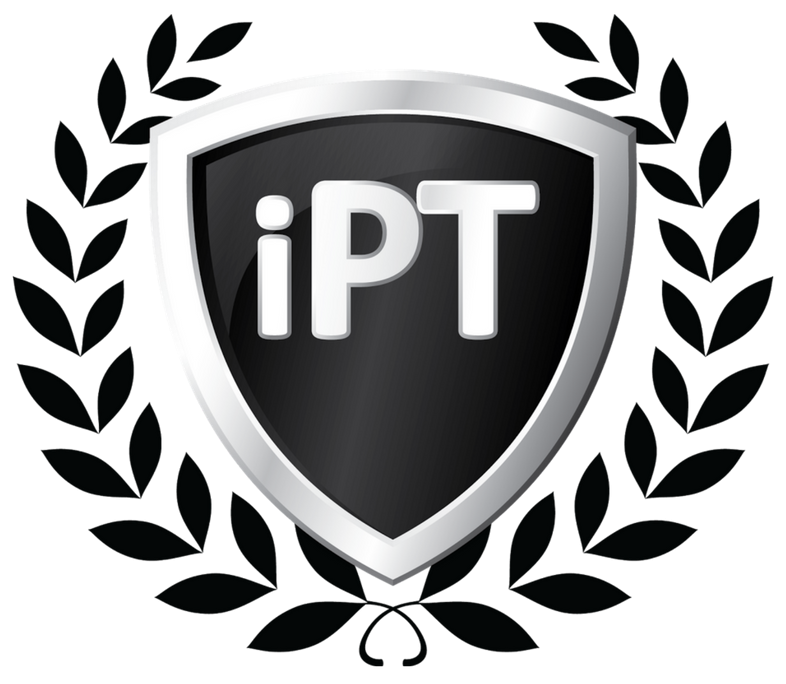 The iPT offers an exceptional level of business training split into a curriculum covering three parts of a fitness business. In stage 1, the emphasis is on being a business owner rather than "just a personal trainer" and how this shift facilitates rapid growth inside your business. There are four modules to help you to make that shift.
1. Become a personal trainer
2. Business mindset
3. Money and finances
4. Marketing basics
In stage 2, you're ready to get your business set up and running. This is about big picture thinking inside your business and helps overcome some of the trickier parts of running a fitness business that can sometimes slow great trainers down. The 4 modules included are:
1. Business setup
2. Build your business brand
3. Become an online trainer
4. Business management
The final stage is about marketing your business and telling the world what you do. Unlike the OTA, this isn't focused only on online services and includes 5 modules to help generate business:
1. Local marketing for PTs
2. Social media marketing
3. Build a PT website
4. Email marketing for PTs
5. Search engine marketing
#3. Lift the Bar
Check the LTB Website
Lift The Bar is one of the complete platforms for any personal trainer, both face to face trainers and online coaches. They don't limit themselves to business courses and include courses on every aspect of actually running a fitness business split across 5 main categories on the site:
1. Foundations
2. Business
3. Client support
4. Nutrition
5. Training
6. Personal development
Lift The Bar has a brilliant and thriving community on Facebook, which is highly responsive and provides tons of extra support. They also have a community of experts that offer regular webinars and a highly informative podcast.
#4. Phil Graham
Check Phil Graham's Website
Phil Graham is probably the single most successful fitness business mentor globally to date and is responsible for some of the most recognisable trends inside the fitness industry. He has three primary programmes aimed at different levels of experience. 
Growth Kit
The Fitness Business Growth Kit is aimed at personal trainers and online coaches that want to establish themselves and grow their businesses even amidst the COVID crises.
Authority Network
This is his flagship service, aimed at online coaches and gym owners who want to improve their impact on their clients, increase their business revenue and reclaim some freedom in their businesses. This is an intensive mentorship and is home to some of the most successful and well-known coaches in the industry.
Power Room
Power Room is for coaches that are already hugely successful but want high-level mentorship on mindset, finance, and personal growth.
#5. OriGym Business Course
Check OriGym's Website
The business course from OriGym is aimed at trainers working as self-employed freelance instructors or employed trainers working in a gym. The course content is shaped by people who have been personal trainers themselves, not business coaches who are trying to shoehorn business advice into the fitness industry. 
There's a requirement that you already have at least a level 2 gym instructor's qualification, and the focus of the course is about getting registered and setting up your personal training business. There's guidance on how to market yourself based on the way you're employed. 
The course is self-directed, and you can progress at your own pace so it will fit into your existing schedule. It's run through OriGym's e-learning platform, so there's total flexibility about when you study, with no face to face contact time. There are hours of pre-recorded videos, lectures, and e-books inside the course.
Conclusion
The biggest roadblock for personal trainers is often a lack of business know-how, so if you've felt like you could use some additional skills in this area, you aren't alone. The level 3 qualification doesn't equip you to set up, market and run a successful business - but the courses outlined above definitely can. 
You can expect to pay more for more support from the system, but often this can get you a result far quicker than trying to figure it out on your own. If you're in a position to invest in some additional support, these are great education providers.