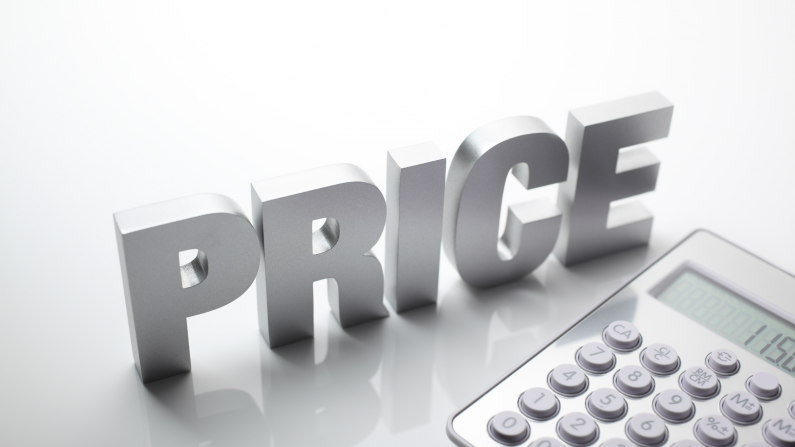 In the past 2 years, many more personal trainers decided to create hybrid and online fitness packages as meeting with clients face to face became impossible
due to COVID-19
. Most trainers are now embracing the ability to reach a much larger client base and the modernisation of their personal training service to meet clients needs in 2021 and beyond.
In this article, we look at some of the things you need to consider when pricing your services.
What Is The Cost of a Personal Trainer?
Personal trainer rates vary massively, so the average hourly cost of a personal trainer shows a considerable gap. How much you charge for your services will depend on a few aspects:
- location (for in-person/ hybrid training)
- live or on-demand session (for online personal trainers)
- qualifications
- experience
- your services
- overheads
- competition
- YOU
- Your results
Let's look in more detail at the aspects an online personal trainer might want to consider.
#1. Live or On-Demand
When you work with your client live via something like Zoom, you'll need to consider that as an in-person training session when it comes to time invested on your part. 
For this reason if you offer live sessions you should price those live sessions in line with your normal face to face training.
#2. What are your qualifications
Completing your L3 or even L4 Personal Trainer Diploma and an Online Trainer CPD is usually just the start of many years of continuing education that takes time, effort and money from you. It's the only way to stay on top of your knowledge and widen your understanding of different training methods or client types. However, it still requires time and financial commitment from you.
Thus, it's only natural that the more qualifications you have, the more money and time you invest, but your knowledge base is also more comprehensive, so you can charge more. This is also one of the most legitimate reasons for a regular price increase in your services.
Obviously with your increased knowledge come better results so your clients get full benefit for the increased prices.
#3. How long have you been in the trenches
If you're relatively new to the personal training game, you won't be able to charge as much as other trainers who have been around for a long time. The more people you've worked with the more likely you are to be able to help new clients and provide excellent coaching. You'll likely have built up a large list of results and testimonials as proof what you do works. This means the demand for your service will increase and your price can increase with that extra demand.
#4. Group or one to one
If training groups you'll be able to work with more clients at any one time, each client will get less of your personal attention but the coaching can still be excellent and your group community can work together to get great results. One to one training requires more of your time and personal attention per client and more adaptability in your programs and coaching.
With less of your time used per client you can charge less for group training than you would for one to one and still earn the income you would like.
#5. What are your expenses
Every personal trainer will have outgoing monthly costs to support and maintain their business. If you're just starting, your expenses will probably be quite low but as your business grows your overheads will grow so always be sure to charge a price which covers these and leaves room for profit on top.
What can come under overheads? Your internet bill, domain registration and web hosting if you have a website, any subscriptions you use deliver your services and keep in touch with clients such as
PT Distinction
, travel expenses, marketing costs, staff wages, gym rent, work clothing, accountant fees etc.. Basically anything that is a business related expense for your current set up.
#6. What is your competition charging
A clever online personal trainer keeps their eyes peeled on what their competition is doing and how much they charge for it. Keeping pricing of similar services roughly around a benchmark will benefit both of you. 
If you undercut them significantly, your prospective clients might think if you're that cheap, you may not be as good. If you overprice your services without showing potential clients your competence, they'll choose what seems better value for money.
#7. What's it worth to you
Even though this aspect is the last on our list, it's just as important as all the others. What income would make you feel fulfilled, accomplished and also comfortable in your lifestyle? It's essential to see clearly what you want to make and whether or not it's realistic with the services you offer.
If you keep earning less than you feel you should, you'll burn out pretty quickly. And that can happen if you charge too little and if you charge too much as well. In the former case, you might have plenty of clients and a lot of work, but no real profit. In the latter case, you will likely have fewer clients and still not enough income.
How to Price Your Online Personal Training Offers
So, here's a little guide to figure out what pricing structure will work best for your services.
Step 1. Consider all the above points, write down numbers if needed.
Step 2. Based on the numbers and your needs, find a benchmark hourly rate you want to earn.
Step 3. Calculate how many hours each of your services will require from you - per package, per month, etc.
Step 4. Do the Maths and figure out the best price for each of your
online training packages
Step 5. Go back and check the price against those aspects and especially your competition.
There you have it! A 5-step guide to pricing your online personal training services based on all the aspects that can impact what you charge.